Plans for every company
96% of our customers say adopting Test Candidates increased their hiring efficiency.
--
--- /month
Billed at --- /year + VAT
--
--- /month
Billed at --- /year + VAT
--
--- /month
Billed at --- /year + VAT
More than 600 businesses trust Test Candidates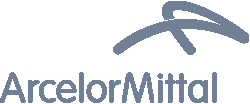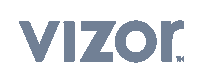 FAQs
What are the subscription costs?

We believe in simple, transparent pricing. We offer 3-tiered subscription options so you can pick the perfect plan for you. Don't worry if you're not sure - you can always upgrade or downgrade later.

Can I have a trial?

Yes, sign up (no credit card required) and we'll give you a 7 day trial completely free. You'll get unlimited access to create as many jobs and test as many candidates as you like. You can cancel any time and you won't be charged a thing.

Can I see the tests?

You can either view our example tests or sign up and send yourself a test to see the real thing.

Can I see what the results look like?

Yes, you can preview example results in your company dashboard.

How difficult are the tests?

We offer foundation and advanced level tests so there are tests for all abilities. The difficulty can be set for each job so you're sending suitable tests for all your candidates.

Is it difficult to send tests to my candidates?

We've designed a simple, user friendly personalised dashboard so you can send tests quickly and easily yourself. Register and send your first test in under 5 minutes.
Why are you cheaper than the major test publishers?

Our mission is to make psychometric testing more accessible to businesses. We're an innovative online service which has been specifically designed to provide a cost-effective solution. We understand your main objective is to compare candidates that are applying for your role and we've developed an affordable solution to enable you to do this.

How do I log in?

You can log in via the homepage or at the top of the page. You can log in 24/7 anywhere you have an internet connection.

When can I see my candidates' results?

Once your candidate completes their test, the results are sent back to your dashboard. All updates occur instantly so you can quickly view and compare their performance.

Do my candidates see how they did?

Only you can see how your candidates performed via your dashboard.

How do candidates receive the test?

Candidates are emailed the test directly from your dashboard.

What support is available?

If you have any questions drop an email to support@testcandidates.com and we will get back to you shortly.