Plans for every company
All plans include our full suite of tests
More than 600 businesses trust Test Candidates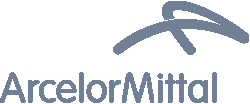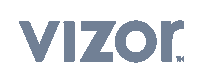 FAQs
How do I start?

You can immediately get started by choosing one of the plans above.

What payment methods are accepted?

We accept all major credit cards.

What's the difference between a test and an assessment?

An assessment comprises one or more tests. So, an assessment could just include one test like a numerical reasoning test, or it could include multiple tests such as a numerical reasoning test, an excel test and a personality test. An assessment can include up to 6 different tests.

Can Test Candidates be integrated with other platforms?

Yes, we have an API that can be used to integrate Test Candidates with another of other platforms such as Applicate Tracking Systems or Jobs Boards.

How does Test Candidates protect my data?

Our platform is securely hosted on Amazon Web Services. Alongside AWS, we implement our own security to ensure peace of mind for all our clients.

Do I need to be an expert in psychometric testing?

We've designed Test Candidates to be simple and easy-to-use so regardless of your knowledge of psychometric testing, you'll find it intuitive.

What support is offered?

We offer 24/7 online support. If you have any questions, you can check out our Support Centre or contact our support team.