Make better hiring decisions
And remodel the selection process into an experience recruiters, hiring managers and candidates enjoy.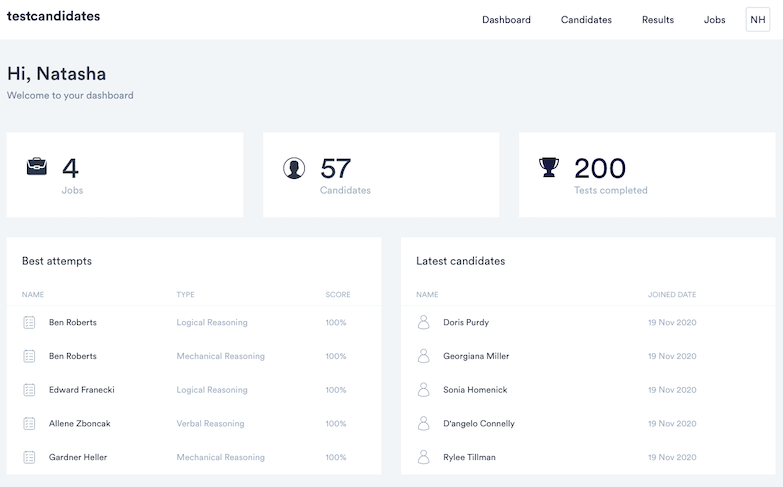 Assessments

A full suite of assessments

Our platform comes with 12 tests across both foundation and advanced levels so they're suitable for everyone. Including aptitude, behavioural and personality tests, you'll have a full range of tests to help you find the candidates you're seeking.

Analytics

An array of candidate metrics

For each of your candidates, you'll be given a comprehensive report. Included will be all the metrics you need to build a detailed picture of each candidate and ensure you're making the right hiring decisions.
How it works
Our candidate testing process is simple: invite, test and analyse the results.
Invite
Easily send 12 different types of test to each of your candidates so they can access their assessments from a location of their choice.
Test
Invited candidates will receive an email with a link to the online test alongside the relevant instructions. Each test is timed.
Analyse
View a detailed breakdown of each candidate's performance per opening and find the best person for the role at a glance.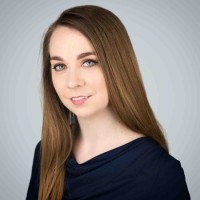 What's included?
Regardless of your plan, our candidate assessment platform has everything you need.
Full test suite

Our testing suite has a range of foundation and advanced aptitude, behavioural and personality tests.

Instant results

You'll receive candidate results in real-time so you can make decisions in hours, not days.

Intuitive reporting

Simple, easy-to-use candidate reports mean you don't need to be a psychologist to interpret them.

Analytics dashboard

Our full array of candidate performance metrics will provide actionable data on each of your candidates.

Smart automations

Automated actions such as alerts and reminders ensure a smooth candidate experience.

Secure data

We're fully GDPR compliant and ICO certified so you can rest assured that all data is safe.
Ready to try Test Candidates?
Compare your next great hires today
Try for free